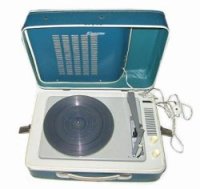 Back to business with some groovy, jazzy and twangy tunes! Podcast No. 16 goes from modern to old and from one country to the next, like a get-in-your-car-and-drive musical roadtrip. Did I say trip? Jenny Rock pleads her case, while 5 Gentlemen make theirs. Next stop, a request for some Marie Laforêt, an uppity visit with Joël Denis and a pit stop to shake your limbs with Ariane. Listen for that scrumptious drum intro by Les Champions at the end of the road.
Playlist
Jenny Rock – Donne-moi ta jeunesse
5 Gentlemen – Si tu reviens chez moi
Marie Laforêt – Ivan, Boris et moi
Joël Denis – Hey, hey Lolita
Ariane – Les gémeaux
Les Champions – 1647 mètres G.O.
Subscribe to the Radio Oh la la podcast at Feedburner or using iTunes.