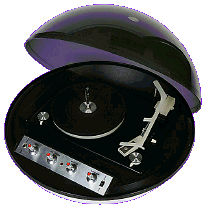 After a post-Christmas shopping spree at the nearby French music enclave of Brussels, I've added some tunes by Jean Constantin, Francoise Hardy, Claude François and Jeanne Moreau.
The music at Oh La La may be retro, but the technology is definitely modern. A Radio Oh La La podcast, Franco a gogo, is in the works; first some legalities need to be settled. In fact, podcasts are much like the twist or mash potato: everbody's doin' it.
I also wrote another piece over at Filles Sourires about the duet Dents de lait, dents de loup, sung by Serge Gainsbourg and France Gall exactly 39 years ago today (pure coincidence, I assure you).