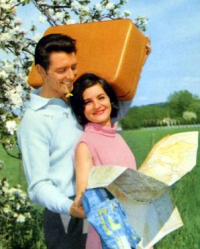 What could be better than ringing in spring with a big, long, fresh flower-clad French set? Not much!
Not only will Maison Descartes, Amsterdam's French cultural centre be throwing a big bash in the name of spring on Saturday, 21 March, but it's free!
To make it even sweeter, there will be a special photo booth where you can have your picture taken and printed out set up by Olivier, the people's photographer and a swinging dance demo by some French-Dutch rock n' rollers.
Tags: Maison Descartes, spring