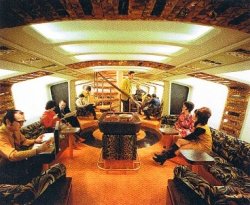 Podcast No. 14 promises a drawer full of goodies! Alice Dona prefers it in red cars and Salvatore Adamo is bursting with love. Dalida takes out her Spanish disco ball and the funny threesome of Henri Salvador, Jean Yanne and Gillian Hills opt for cha cha cha. And then, it's a French Canadian double whammy with Les Habits Jaunes and Denise Brousseau.
Playlist
Alice Dona – C'est une voiture rouge
Salvatore Adamo – Crier ton nom
Dalida – Besame Mucho
Henri Salvador/Jean Yanne/Gillian Hills – Allô Brigitte (Babylone 21-29)
Les Habits Jaunes – Monsieur Longtemps
Denise Brousseau – Avec toi
Subscribe to the Radio Oh la la podcast at Feedburner or using iTunes.
Come and get friendly on the Radio Oh la la MySpace page.
One Response to "Podcast No. 14 – The goody drawer"
wesleypresley says:
January 3rd, 2007 at 2:00 am

Unable to link to Feedburner, or iTunes. Could not find link of Oh La-La in podcast listings.