Il y a deux filles en moi – Sylvie Vartan and Françoise Hardy.
Perfect for all this rain we've been having in Amsterdam.
I don't own nearly as many tunes as I should, but someone asked me if this song was every recorded and yes it was: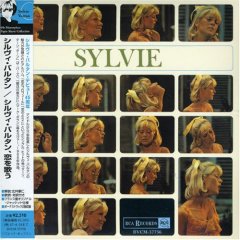 All I did was google "Il y a deux filles en moi"!
As for Dutch Liesbeth List's "Avant le jazz", I want to hear it as well! I'm still on it.
i was away for a week and now Podcast No. 22 is in the works. More soon!
3 Responses to "A request and some rain"
Maxi Pad says:
July 2nd, 2007 at 7:32 pm

Google, just brilliant! Thanks for posting this video… I just love it.

Administrator says:
July 2nd, 2007 at 7:38 pm

Thanks!

Erica says:
July 8th, 2007 at 6:31 pm

Natasha,

I found your podcast via iTunes. I enjoy your podcast and I have been telling my friends about it. I have been trying also to add it to digg, but there seem to be technical difficulties on their end. Anyway, looking forward to episode 22!