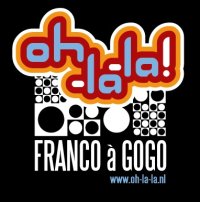 Dust off your beret and come on down to the very first Radio Oh la la party at De Nieuwe Anita in Amsterdam on Saturday 14 July, which of course is the French national holiday (aka Bastille Day). There will be French jazz lounge in the foyer and twist, yéyé and French groove on the dance floor.
Special guest: DJ Waikiki Wilf of Amsterdam Beat Club fame, who assures me he will be bringing some extra French tunes!
Radio Oh la la Bastille Party
Saturday 14 July 2007, as of 21:00
Entrance EUR 5
De Nieuwe Anita
Frederik Hendrikstraat 111
1052 HN Amsterdam
http://www.denieuweanita.nl/
3 Responses to "Bastille party reminder!"
guuzbourg says:
July 14th, 2007 at 1:52 pm

's gonna be a great night, i just know it will!

Administrator says:
July 14th, 2007 at 2:55 pm

Thanks!!

me in amsterdam says:
July 14th, 2007 at 5:22 pm

Enfants de la party, le jour de groove est arrivé !