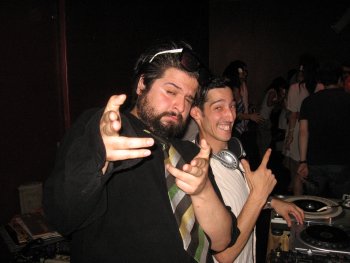 Back in June 2010 I spinned up a storm of French 50s and 60s (the theme was 'Rendez-vous à Rio' and it was 27 degrees indoors!) with the great guys of Surpat' in Paris.
We had the lovely Adrien (off dancing with his mom in the picture) spinning at Oh La La in Amsterdam back in February 2012 and now it's time to 'send back the elevator' as they say in French, as I'm off to DJ in Paris with them on 24 May 2013!
The theme this time is Surfing USA and they'll let me do an all-French set.