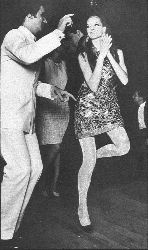 After much hard work and a few short nights the Radio Oh la la server now runs like a dream! This server is like a friend to me and my friend was due for a major overhaul.
What started off as a simple and easy way to share groovy French music with anyone who would tune in is now taking up most of my evenings. Radio Oh la la is getting serious and that means making sure it works properly.
NEWS: Podcast No. 6 is in the works and some summer specials are coming your way as well.
I hope you all continue to enjoy Radio Oh la la as much as I do. Let's party!