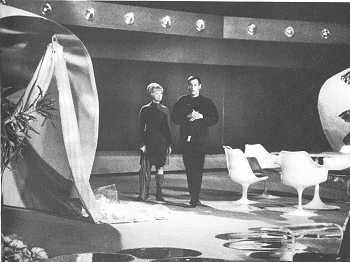 Tune into space music, late-night floating around music and some goooood stuff in Podcast No. 27! Check into the space lounge in Space Patrol Orion style and let the grooviness flow.
Win a Radio Oh la la T-shirt!
CONTEST RULES:
1. Listen to the contest mix of eight songs in the podcast.
2. All songs are French from France and have been featured in previous podcasts or are playing on the web radio.
3. Three winners will be chosen who need to correctly identify the artists and song names (spelling not too important) of all eight songs in the mix.
4. You can enter using the e-mail under 'Contact' in English, French or Dutch.
5. If no one comes up with all eight songs within about two weeks, I will pick the closest winners.
6. You can only enter once.
7. Click on the T-shirt button (right-hand side) for more details about T-shirts sizes, etc.
8. My family and friends can play, but I want to give T-shirts to those who don't have one yet!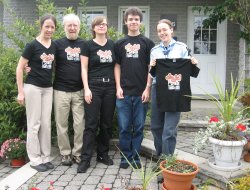 Playlist
Stéphane Varègues – Le pape du pop
Virginie Rodin – Commando Spatial (Raumpatrouille Orion)
Jacques Denjean – Névrose
Nino Ferrer – Mao et Moa
Radio Oh la la podcast contest
Radiomatic – Jolie frimousse
Subscribe to the Radio Oh la la podcast at Feedburner or using iTunes. Radio Oh la la also has a MySpace page.
Tags: Jacques Denjean, Les Ingénues, Nino Ferrer, Radiomatic, Stéphane Varègues, Virginie Rodin