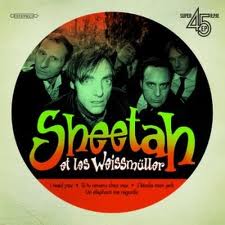 Radio Oh La La podcasts are finally back with some fuzz and garage sounds from new artists and the real deal from back in the 1960s. Check out and tune into Podcast No. 40 and kick start your day with some 60s vibes that I have been promising you for way too long! Yes, there still is some background noise, but it's that or nothing at this point…!
Playlist
Sheetah et les Weissmüller – Mets des badges
Larry Greco – J'y laisserai ma peau
Les Limanas – Je ne suis pas très drogue
Philippe Bruna – Et pourquoi pas
Les Terribles – C'est fini
Les Gypsys – Prolétaire
Sheetah et les Weissmüller – Le Monkiss de la police
Subscribe to the Radio Oh la la podcast at Feedburner or using iTunes.
Come and join the Radio Oh la la group on Facebook and follow Oh la la on Twitter.
Tags: Larry Greco, Les Limanas, Les terribles, Philippe Bruna, Sheetah et les Weissmuller