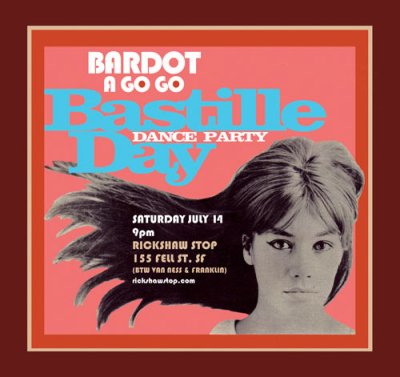 The one and only Bastille Bash in San Francisco, brought to you by Bardot a gogo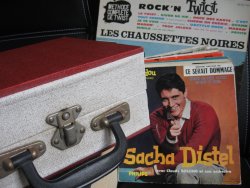 For the fans who have the radio on all the time (or who just haven't bothered to turn it off), it is time to reload the radio (here opposite) in order to be able to listen to Radio Oh la la on the new server.
Thanks to your generous donations, much help from Branko at Abeleto and past help from Christian at Nakedcellist, the Radio Oh la la web radio has now switched to a professional server.
PLEASE NOTE that although the 'old' stream is still working, it will be disconnected soon. I will post when I know more.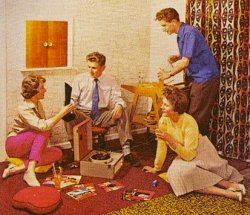 It's finally here, Podcast No. 21! Some trains, some planes and other tunes in between, this podcast is as mixed up as it gets, but in a good way, of course. If anyone out there has a request I can fulfil, drop me a note, you never know. Invite your friends over, nicely paired up and picture perfect and listen to some retro!
Playlist
Les Champions – Le train
Berthe – Les emberthements
Nancy Holloway – Elle t'aime
Brigitte Bardot – Je danse donc je suis
Gilbert Bécaud – Dimanche à Orly
Magali Noël – Rock des petits cailloux
Subscribe to the Radio Oh la la podcast at Feedburner or using iTunes.