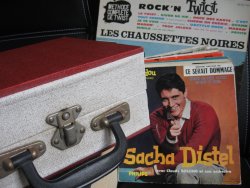 For the fans who have the radio on all the time (or who just haven't bothered to turn it off), it is time to reload the radio (here opposite) in order to be able to listen to Radio Oh la la on the new server.
Thanks to your generous donations, much help from Branko at Abeleto and past help from Christian at Nakedcellist, the Radio Oh la la web radio has now switched to a professional server.
PLEASE NOTE that although the 'old' stream is still working, it will be disconnected soon. I will post when I know more.