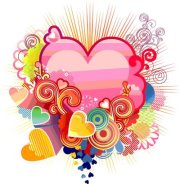 DJ Natashka will be spinning some jazz for dinner and some French party music later on for a St. Valentine's special edition, featuring a special three-course menu, chocolate, wines, Belgian beers and lovely people. Anneriek will read some love tarot, too! Club Zest is a new place in Amsterdam, let's show them a good time!
Club Zest, Bilderdijkstraat 188, Amsterdam, 8 pm for dinner, drinks any time until closing time.
JOIN THE EVENT on Facebook.
Tags: Amsterdam, Anneriek, Club Zest