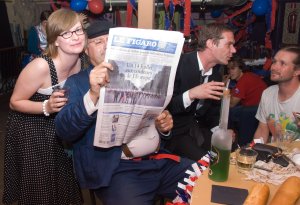 On Saturday 13 July, DJ Natashka will be spinning 100% French tunes to celebrate Bastille Day, the French national holiday! They'll be cheese, wine, craft beers and lovely people, all at De Nieuwe Anita in Amsterdam.
We can have a bit of a singalong in French at midnight!
Join the event on Facebook.
Tags: Amsterdam, De Nieuwe Anita