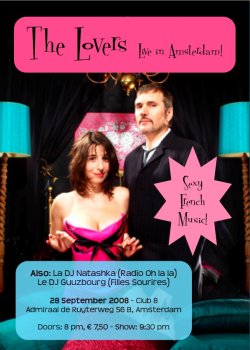 Not only will The Lovers be performing as a quartet for the evening, but rumour has it that they are going to try out some new songs as well.
Find out more here from the Agenda.
This is also the first time that Radio Oh la la has a themed evening with a live band and if all goes well hopefully not the last!
Tags: Club 8, The Lovers