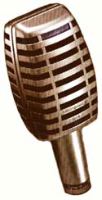 Podcast number three is ready for your listening enjoyment! This instalment of the Radio Oh La La podcast features music by Nino Ferrer, Lucky Blondo, Henri Salvador, Michel Legrand, Anna Karina and Yuri Buenaventura.
Playlist
Nino Ferrer – Mirza
Lucky Blondo – Dis-moi oui
Henri Salvador – Va t'faire cuire un œuf, man !
Michel Legrand – Di-gue-ding-ding
Anna Karina – Roller girl
Yuri Buenaventura- Ne me quitte pas
Subscribe to the Radio Oh la la podcast at Feedburner or using iTunes.
Still don't quite get podcasting? Read up on it here:
Podcasting – in English
Podcasting – in het Nederlands
Podcasting – en français
One Response to "Podcast No. 3"
Andrew says:
December 2nd, 2006 at 4:09 pm

Gorgeous