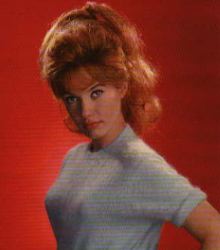 Grab some rock, throw in some jazz and Podcast No. 9 is ready to go! Gillian Hills is having boy trouble again (see how she gets when that happens?), and César et ses Romains are keeping a steady retro beat. Then, there's April March and Marie Laforêt for the rockers, and Blossom Dearie and Christiane Legrand for the jazz fans.
Playlist
Gillian Hills – Maintenant il téléphone
César et ses Romains – Kouchi kouchi kou
April March – Tu mens
Marie Laforêt – Marie douceur, Marie colère
Blossom Dearie (Les Blue Stars) – Embrasse-moi bien
Christiane Legrand – Maldonne
Subscribe to the Radio Oh la la podcast at Feedburner or using iTunes.
5 Responses to "Podcast No. 9 – Rock n' jazz"