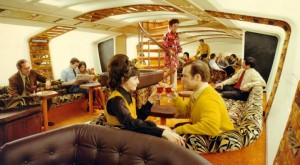 On Friday 23 August Oh La La is going to celebrate its sixth year anniversary! It will be DJ Natashka's birthday, giving us another reason to celebrate! Join us on Facebook.
Dress up French: Berets, French poodles, Eiffel towers, French flags and fleurs de lys!
De Nieuwe Anita, 111 Frederik Hendrikstraat, Amsterdam (Map)
Doors: 8 pm, 6 euro, live singing (Gainsbourg, etc.) at 10 pm (more info soon)
Dance floor: Special guest: DJ Matt Shiver (Paris, Coq & Karibou), DJ Natashka (French 60s, 80s, 00s)
Foyer: DJs Cowboy & Henk (French oldies)
VJ Blackbird Badger
Tarot by Anneriek (House of Tanuki)
Real French baked goods by Chuck's Macarons
Not to be missed: cocktails, cheese platter, French party favours and more!
Tags: Amsterdam, Anneriek, Chuck's macaroons, CNRV, Cowboy & Henk, De Nieuwe Anita, VJ Blackbird Badger