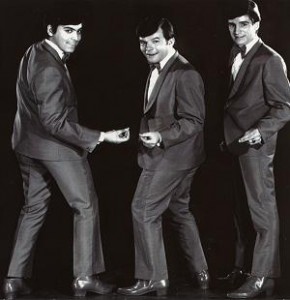 Get ready from some ooh aah weirdness! I did all the crate digging so that all you have to do is dig these sounds from the comfort of your own happy place. Podcast No. 41 has lots of 1960s covers from Québec that I just had to share with you along with some French freak beat.
Playlist
Les deux et demi – Voulez voulez
Nanette Workman – Quand-je reviendrai
Ginette Reno – Les cornichons
Les Baronets – Hello, je t'aime
The Haunted – Vapeur mauve
Les Papyvores – Psychedelque badge
César et ses romains – Egg roll
Subscribe to the Radio Oh la la podcast at Feedburner or using iTunes.
Come and join the Radio Oh la la group on Facebook and follow Oh la la on Twitter.
Tags: Ginette Reno, Les Baronets, Les deux et demi, Les Papyvores, Nanette Workman, Québec, sixties, The Haunted