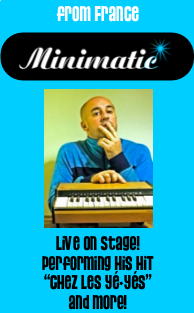 Born in glamorous Nice, having lived a good 20 years in Paris and now living in Cognac (yes, that's a city in France), Minimatic, known from the French Boutique Chic label will be performing live on 28 June in Amsterdam at De Nieuwe Anita, courtesy of Radio Oh la la.
But that's not all. There are more gigs in the Netherlands planned and yours truly, DJ Natashka, will be gigging some more as well this summer.
More info coming up soon!
Tags: De Nieuwe Anita, DJ Natashka, Minimatic